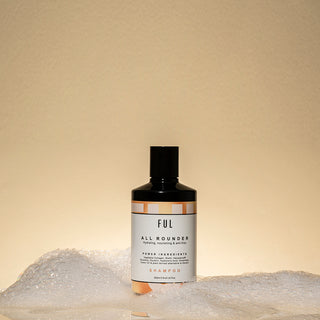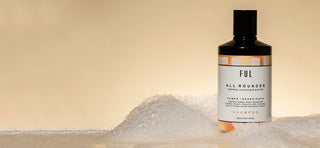 EVERYDAY CARE
Explore products that help to maintain healthy hair and support you everyday.
With countless products and techniques, it can be challenging to know what's truly necessary for maintaining gorgeous, healthy hair.
No matter what your hair goal, we all want products that can support our needs everyday. Find out which products are perfect for maintaining shiny and luxurious locks.
STEP 1. SHAMpoo & conditioner
Choose a shampoo & conditioner that maintains your hairs natural oils, adds shine and hydration.
FUL All Rounder Shampoo & Conditioner adds moisture for silky smooth hair, nourishes hair and banishes frizz, preventing breakage and split ends. All Rounder Shampoo & Conditioner helps tackle everyday hair issues and gives you salon worthy hair after every wash.
Packed with moisturising power ingredients, Hyaluronic Acid helps to lock in moisture, Heliogenol™ protects you against UV and Glycerin and Castor Oil help to nourish hair and banish frizz.
Achieve the best results when FUL All Rounder Conditioner is used after FUL All Rounder Shampoo.
Suitable for all hair types, including coloured hair.
STEP 2. Hair Mask Treatment
Using weekly or bi-weekly treatments can help you target specific hair goals.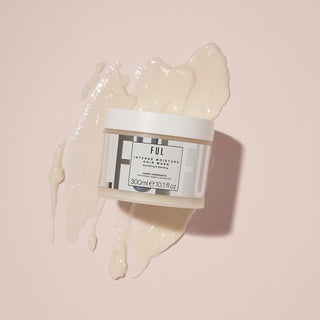 When your hair is in need of some extra moisture FUL Hair Masks are a perfect addition to your hair care routine.
All FUL Hair Masks are packed with hydrating ingredients, Shea Butter & Coconut Oil to help repair and hydrate damaged hair. Pick from 3 different masks to target your specific goals.
FUL Purple Intense Hair Mask - Tackles brassy tones & nourishes hair
FUL Intense Moisture Hair Mask - Adds & locks in moisture, adds shine.
FUL Charcoal Hair Mask - Protects hair from pollutants and gently removes products build up & oils whilst locking in moisture.
intense moisture hair mask
purple moisture hair mask
charcoal moisture hair mask
STEP 3. Treatments
Target specific hair goals by adding these products into your hair care routine.
Go that extra step and tame frizz and nourish your scalp with FUL Hair Care Treatments.
FUL Hyaluronic Acid Serum is a Hyaluronic Acid based treatment for use on scalp and wet or dry hair, containing a triple hydration complex of Hyaluronic Acid, Glycerin and natural Betaine enriched with Panthenol and Castor Oil for maximum hydration. To tame frizz use on dry hair when styling to achieve silky & soft locks.
FUL Detox Scalp Treatment adds extra nourishment to your scalp to prevent flakes and dandruff. Formulated with Turmeric and Aloe Vera to soothe inflamed and irritated scalps.
Blog posts
Read more about everyday hair care.
In today's fast-paced world, a simple, yet effective hair routine is essential for those on-the-go. In this blog, we'll walk you through a streamlined hair routine that will keep your...
Washing your hair too frequently can strip it of its natural oils, leaving your locks dry, dull, and prone to breakage. To maintain the health and vibrancy of your hair,...