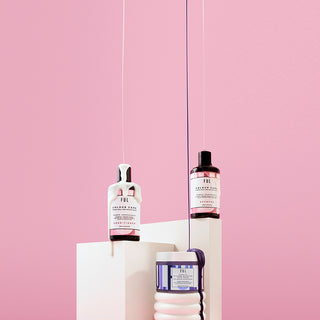 Maintain colour
Build your perfect hair care routine to eliminate dull colour and increase vibrancy.
Maintaining those vibrant, vivid hues can be a challenge. They often fade quicker, can appear uneven, and need a bit more love than traditional shades.
Here are our top tips to ensure that your colour stays for longer and stays as vibrant as the day you got it!
Step 1. Shampoo & Conditioner
Choose a shampoo & conditioner that maintains your hairs vibrant colour.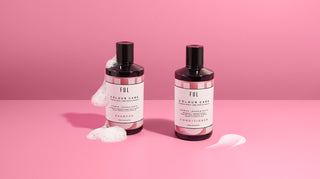 FUL Colour Care Shampoo & Conditioner is formulated to offer high shine, gloss and vibrancy as well as preventing colour fade and breakage with anti-fade agent, Heliogenol™, derived from Sunflower Seed Extract. 
The multi-active formula contains Biotin, hydrating Squalane, nourishing Glycerine and Hyaluronic Acid to lock in moisture, banish frizz and soothe dry scalps.
Step 2. Masks
Using weekly or bi-weekly treatments can help you target specific hair goals.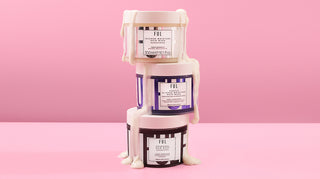 Hair Masks are a great way to deep condition your hair and add extra moisture. FUL Hair Masks help target specific areas your hair is lacking.
Purple Intense Hair Mask - Has a pH balanced formula, helps to fight brassy tones leaving hair beautifully toned and hydrated.
Intense Moisture Mask - Intense Moisture Hair Mask to help rescue dry and damaged locks. Our conditioning hair mask is a pH balanced formula with 100% vegan ingredients, giving your hair ultimate hydration.
Charcoal Hair Mask - Hydrate and condition your hair whilst removing excess oil and pollutants. This mask is formulated with Phytolastin to also add a layer of defence against environmental damage.
All our hair masks are packed with conditioning agents Glycerin, Shea Butter, Organic Coconut Oil, Ceramide and Squalane.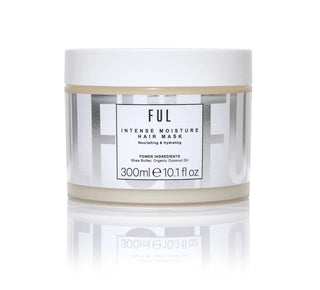 Intense moisture hair mask
Charcoal Intense Hair Mask
Step 3. Treatments
Target specific hair goals by adding these products into your hair care routine.
Adding a treatment to your hair regime is important to help target your specific hair goals.
When changing the colour of your hair you can lose some of its natural moisture. Find the right treatment to add moisture back in your locks.
Hyaluronic Acid Serum - Helps keep hair hydrated and healthy, while taming flyaways and frizz. Using the humectant properties of Hyaluronic Acid, hair retains moisture helping to improve scalp health and hair hydration.
Styling Spray - Helps banish frizz, keeps hair soft and conditioned and adds volume to hair styles. All whilst giving you an invisible hold throughout the day/night.
Blog posts
Read more about maintaining colour
Drenching your hair in a rainbow of shades, from dreamy pastel pinks to electric blues, is undeniably thrilling. But maintaining those vibrant, vivid hues can be a challenge. But fret...
From honey hues to platinum perfection, blonde hair requires its own set of maintenance rules to keep it looking salon-fresh. The journey of a blonde is filled with potential...